Legislative Updates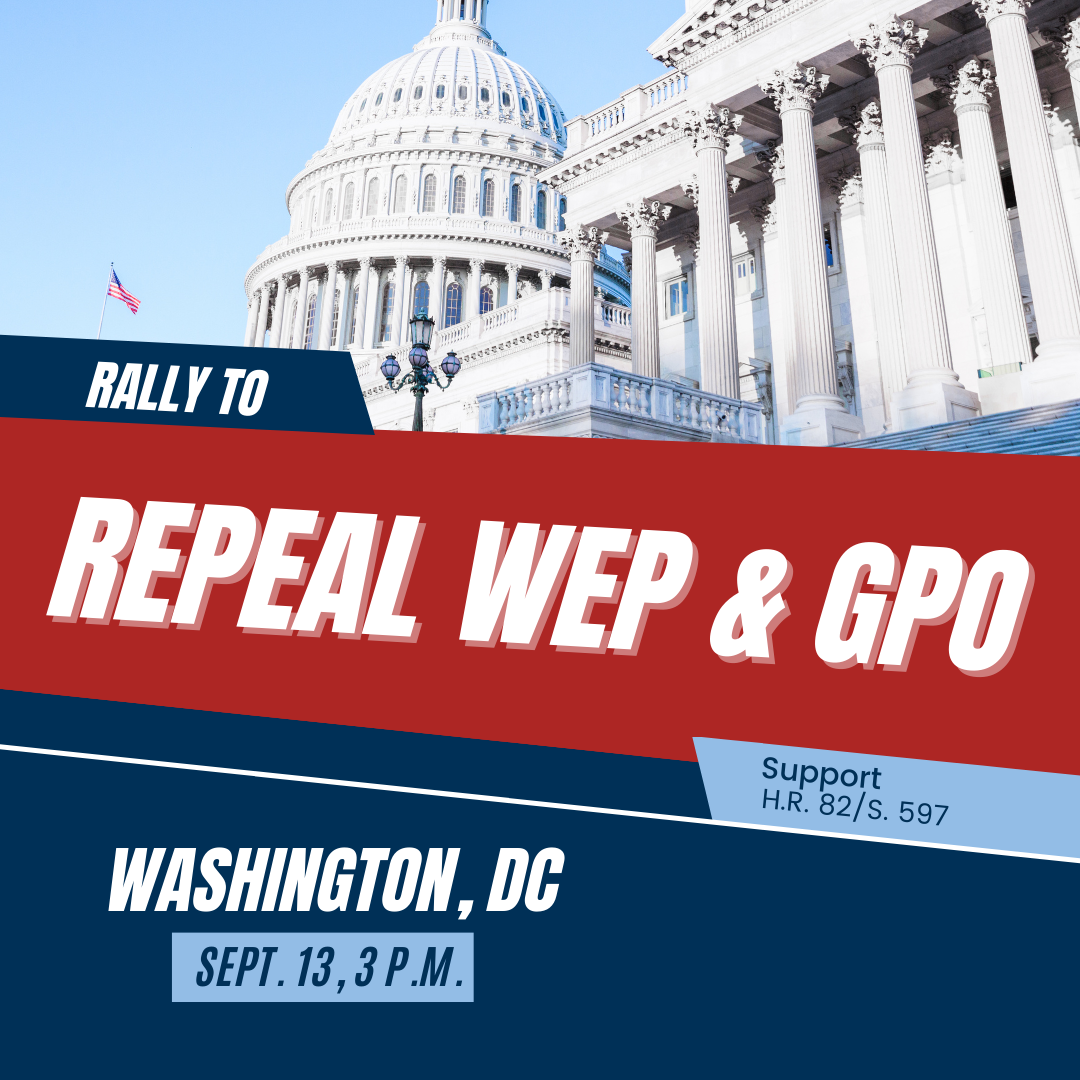 If you are in the DMV area, please mark your calendar for an event to repeal the Windfall Elimination Provision (WEP) and Government Pension Offset (GPO) on Wednesday, Sept. 13 at 3 p.m. in Washington, DC.
The event, hosted by the National WEP/GPO Repeal Task Force, will take place on Capitol grounds near the Robert Taft Memorial. Click here for a map.
Millions of federal employees, including letter carriers, are affected by the WEP and GPO, which are parts of Social Security law that unfairly reduce or sometimes eliminate Social Security benefits of federal annuitants. The rally will bring awareness to this issue and call on members of Congress to support the Social Security Fairness Act (H.R. 82/S. 597), a bill that would repeal both provisions and restore annuitants' fully earned benefits.
Click here for NALC's fact sheet.
Members of Congress and leaders of unions representing federal employees will speak at the event. NALC members in the area are encouraged to attend and show solidarity for repealing the WEP and GPO.